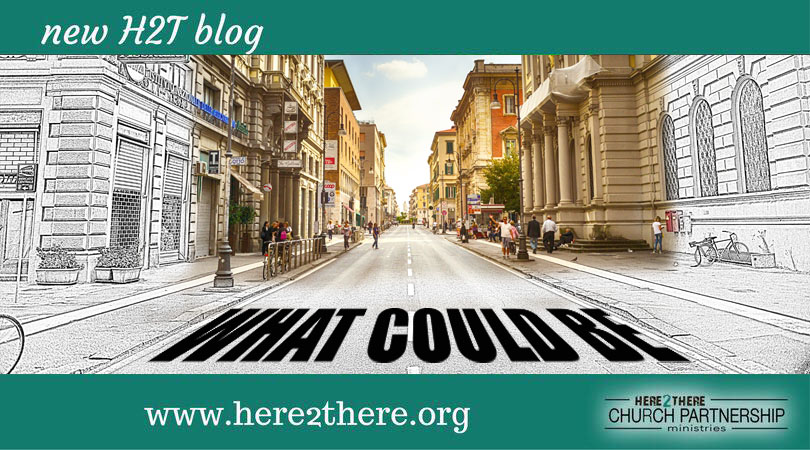 What Could Be?
Becoming Missionaries your churches want to partner with
Objective: Partnership Missionary support
"Nehemiah 2:17 – Let us build together…"
Think back to the moment you knew God was asking you to be a full-time missionary. The excitement and the thrill of this new adventure captivated every thought and breath you had. You were focused and driven to do whatever it took to "get there" and start serving. Depending on the route you took you had hoops to jump through, not to mention the financial support you got to raise. In your eagerness to begin this new journey you possibly overlooked the what could be.
The what could be is the massive window of opportunity you are creating when you begin something new. You are the new front runner for this country, these people, this epidemic…because you are willing to focus all of your efforts to reaching these people. The what could be is the endless dreams that are created because you stepped out and obeyed God's leading. For missionaries, your what could be is greatly increased by your partnership with your supporting churches.
So, let's back up – to the ASK. In our eagerness to get to the field and get the job done we typically only ask for money (and prayer support) so we can quickly get to the field and go do. We didn't know we could ask for more – we didn't know we should ask for more. We pass up the what could be with our churches by not asking them for more.
When we ask for more than just money we are blowing the doors wide open to what could be.
Because you are answering the call and inviting these churches (with pews filled with resources and skills) to join you, your vision just quadrupled and you just gave an open invitation of possibilities (what could be) to the church. You now have others joining you as you move closer to reaching this major vision, you now have help to define this vision, you have people who will help you carry out this vision and the possibility of what could be just became endless.
The initial vision God gave you may very well be the starting point, and you are simply the catalyst to mobilize your church. Allowing the church to partner with you along this journey brings other vision casting people to the table – expanding your vision, and not limiting it to what only you are capable of.
Churches, if you are reading this, you need to look at your missionaries and ministry partners with a 'what could be´ filter. What could we, as a church, do now that we have a missionary in Venezuela? What could we do now that we have a teacher serving in Eastern Asia? What could we, as a church, do now that we have an engineer in Iran?
Part of the what could be mindset it taking ownership of these opportunities. It is no longer US (the church) and THEM (the missionary), but it is a WE. What are WE going to do TOGETHER?
Missionaries, if you want to know how to ask your churches for more, please allow H2T to walk you through the process. Churches, if you would like to start looking at what could be with your existing missionaries, we would like to help you today. Contact us today to see what could be.
Stefanie Nicholson
Founder and Director of Here2There Ministries