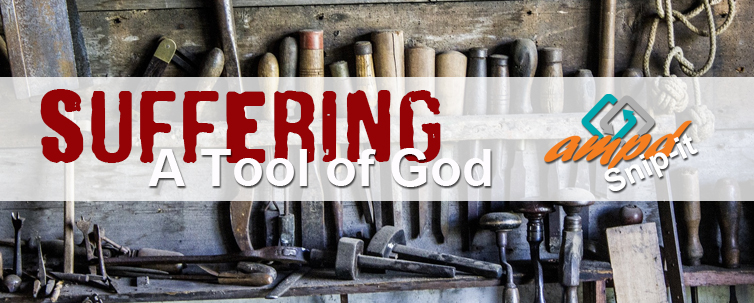 Anyone stepping up to do Kingdom work will encounter Satan. As Christians, we are all called to take the Good News of Jesus Christ to everyone who is lost, no matter where they are. When we go into places or circumstances where Satan has a foothold, Satan will put up a fight. We refer to Satan's resistance against Kingdom servants as attacks. However, if we are rightly considering our development as evangelistic Christians, we will change how we consider these occurrences. Pastors, counselors, missionaries, lay leaders, and any other evangelical minded servants would do better to experience these attacks as trials, rather than allowing the enemy to have any power at all.
Let us get technical for just a moment: As it relates to the person, Merriam-Webster Dictionary identifies a trial as: "a test of faith, patience, or stamina through subjection to suffering or temptation." Strong's Exhaustive Concordance defines the Hebrew word bâchan (בָּחַן), which is translated in English as trial, this way: "to test (especially metals); generally and figuratively to investigate: – examine, prove, tempt, try (trial)." As mentioned in Webster's definition of temptation, suffering is a component of a human trial. Strong's Exhaustive Concordance defines pathēma (πάθημα), which is translated in English as suffering, this way: "something undergone, that is, hardship or pain; subjectively an emotion or influence: – affection, affliction, motion, suffering."
More simply stated – a trial is a test conducted through some level of suffering.
Now let us look at the passage that is at the core of this message, so we can make the proper biblical connection. 1 Peter 4:12-13 reads: "Beloved, think it not strange concerning the fiery trial which is to try you, as though some strange thing happened unto you: But rejoice, inasmuch as ye are partakers of Christ's sufferings; that, when his glory shall be revealed, ye may be glad also with exceeding joy" (KJV).
It was previously mentioned that when we take the Lord's message to the lost, we are treading on Satan's ground, and he will put up a fight. However, consider that there are other reasons that Kingdom-servants are subject to hardship or suffering. Suffering, as intense as it can be, is a natural product of God's process of developing His servants. He uses internal and external temptation, affliction, trials, and even trauma (emotional, spiritual, and physical) to strengthen and bring to maturity, those who might not otherwise be prepared to see the enormity of what He is trying to teach them. Consider also that the level of suffering is intended by God to be commensurate with the level of service in which He plans to place them. Know that it is through this suffering that Christ's servants will become more like Him and be resilient enough to go where the Lord is calling them to serve.
Looking at 1 Peter 4:12-13 we see a promise of the Lord. The Lord is committing to us that if we will put ourselves in the line of fire with Him, we will know joy. That the suffering we will experience in His name will be bearable and rewarded at the time of His coming with glorious joy. There is much more to this story, and there are some details that you do not want to miss, so connect with your Bible and your best study source, or attend the Here2There ampd cohort for the rest of the story. Enroll today to learn how suffering is one of God's tools for developing into His servants, the resiliency they will need to do the mission He calls them to.
Mark Painter MCM/PC