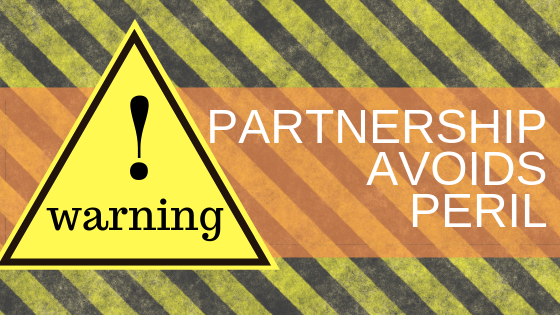 The purpose statement we use at Here2There Ministries is that we exist to help "Close the Gap Between Churches and Missionaries". The meaning of this addresses a long standing divorce that has been created from the century old way the church does Missions. Most churches send a monthly support check, read a newsletter occasionally, and every few years invite the Missionary to visit the church and give a report on how things are going. This they call "Missions".
The above scenario allows no opportunity for real engagement in the work of the missionary or development of close relationships with missionaries. We call this "The GAP". Missionaries need so much more from their churches and churches need so much more from their missionsionaries. Each has much more to offer the other.
H2T has created a New Way of Doing Missions which we call "Church Partnerships". We go into churches as well as work with missionaries to teach this new dynamic of doing missions. It accomplishes so much more in the lives of both the church and the missionary.
Recently I was texting with one of our Partner Missionaries. I will not disclose the identity of the missionary or country for the safety of those there. We were discussing the dangerous conditions in that country at this time. They were at a threat level 4K which was an alert for possible kidnapping. The missionary had shared about one Doctor that had been killed and how the authorities were getting close to arresting the one who did this. He also conveyed that much of the violence was gang related. I inquired as to his personal safety and if he and his wife felt threatened.
About this same time I got a text from one of our team members requesting prayer for him and his daughter who were leaving to do missions work in this same country the next day. I immediately copied the text from the missionary and forwarded it to our team member, with my concern for their safe travel at this time.
Within minutes we were able to get needed information from the missionary with more specifics about in country conditions. Travel plans were adjusted due to the quick information shared by our Partner Missionary.
Other communications recently with this Partner Missionary had allowed us to know about a need they had with a broken cistern impacting their drinking water; their need for medications to distribute through their clinic; plans to travel to a city usually 6 hours away but hoping road improvements will make this a shorter journey; as well as their personal safety in this difficult county condition. This Missionary couple has been connected with a local church that has a Prayer Team that actively communicates with them and makes all the above needs matters of prayer and assistance.
That's what Church Partnership is all about!
To many a Missionary, their lives are one continuous time of "peril". Things we don't think too much about because we have modern conveniences and the ability to call a repair facility when things go wrong, give Missionaries great cause for worry for lack of these conveniences. Such situations are just part of life in lesser blessed countries, but that doesn't make it any easier for the Missionary.
Establishing Church Partnership relationships with caring and trained members of churches makes a huge difference in the life of Missionaries. Having someone who cares for their spiritual, emotional, and physical needs on a daily basis makes a major impact on their lives.
Going back to our first Missionary in the country with so many threats, in an interview with this missionary prior to connecting him with a local Partnership church, when asked his greatest need he responded, "I just need someone to talk to." That was his "peril". Shocking and sad, isn't it? With the modern day technology we have, this is an easily solved problem. CHURCH PARTNERSHIPS!! He now has a bunch of people who care for him.
You may know of a missionary or someone in a similar perilous state. They may just need someone to talk to. Be that someone. Reach out to them in God's love. Care for them. Discover their needs. Connect them with resources that can help them.
As the Church Partnership Lead for Here2There Ministries I would love the opportunity to share more with you about the Opportunities and Blessings of Church Partnership. Go to our web site at here2there.org to find out more about this important ministry of H2T.
Our H2T team is studying the book Missionary Care by Kelly O'donnell that gives great insights into how to care for the needs of those doing God's work in a Missionary capacity. Get this book and let it challenge you to become more engaged in this ministry of caring. You can avert many perils with your love and care.
Wayne Dinsbeer
Church Partnership Lead